MYP Projects
Through the Middle Years Programme (MYP) projects, students experience the responsibility of completing a significant piece of work over an extended period of time.

MYP projects encourage students to reflect on their learning and the outcomes of their work ? key skills that prepare them for success in further study, the workplace and the community.

MYP projects are student-centred and age-appropriate, and they enable students to engage in practical explorations through a cycle of inquiry, action and reflection.
Proyecto Comunitario: Feria del libro 2018
Esta iniciativa nació con el fin de concienciar a nuestra sociedad de la importancia de la lectura, especialmente entre los niños y jóvenes, y para agradecer y potenciar la extraordinaria labor de maestros y bibliotecas escolares.
En el Día de la Biblioteca en SEK International School Alborán queremos reivindicar la biblioteca como espacio público del conocimiento, libre y gratuito, que se hace aún más necesario dentro del nuevo entorno digital.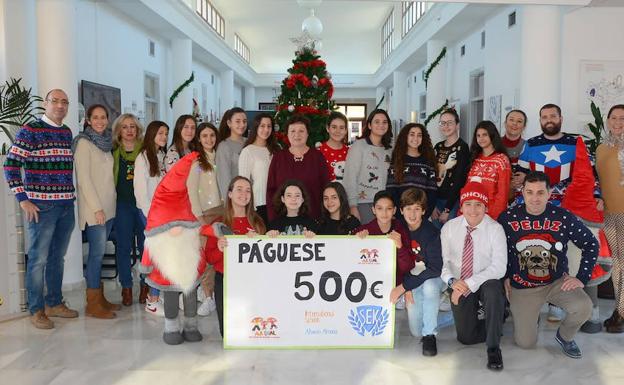 Entre los días 22 y 26 de octubre 2018 BiblioSEK Alborán junto con un equipo de alumnos de Educación Secundaria Obligatoria de Acción y Servicio desarrollan un Proyecto Comunitario de servicio a la comunidad en respuesta a una necesitad real.
Durante 1 semana dispondremos de una Feria del Libro en la secretaría del centro con fondos aportados por el Grupo Editorial ANAYA y la Librería Picasso ? Almería- cuyos beneficios irán destinado a un fin social. El objetivo es doble con este proyecto: promoción y animación a la lectura en nuestra comunidad Educativa y fin solidario. Lo recaudado irá íntegramente destinado Axdial ?Asociación de dislexia de Almería?.